Saal Digital: Wall Art Review
**Disclaimer:**I was asked by Saal Digital to write this review, however all points raised within are an honest reflection of my thoughts and this review remains completely unbiased.
A short while ago I approached Saal Digital after coming across one of their advertisements on Instagram. They were looking for photographers to provide feedback and a review on some of their wall decor products.
After being selected by Saal Digital to participate I spent quite a while researching their different Wall Decor products and trying to decide on an image that I would have printed. I had recently returned from a weekend Wildcamp in Snowdonia, North Wales therefore it felt only right to choose one of the images taken that weekend. The image I settled on was taken in the Ogwen Valley from Afon Lloer looking out over Llyn Ogwen and Tryfan.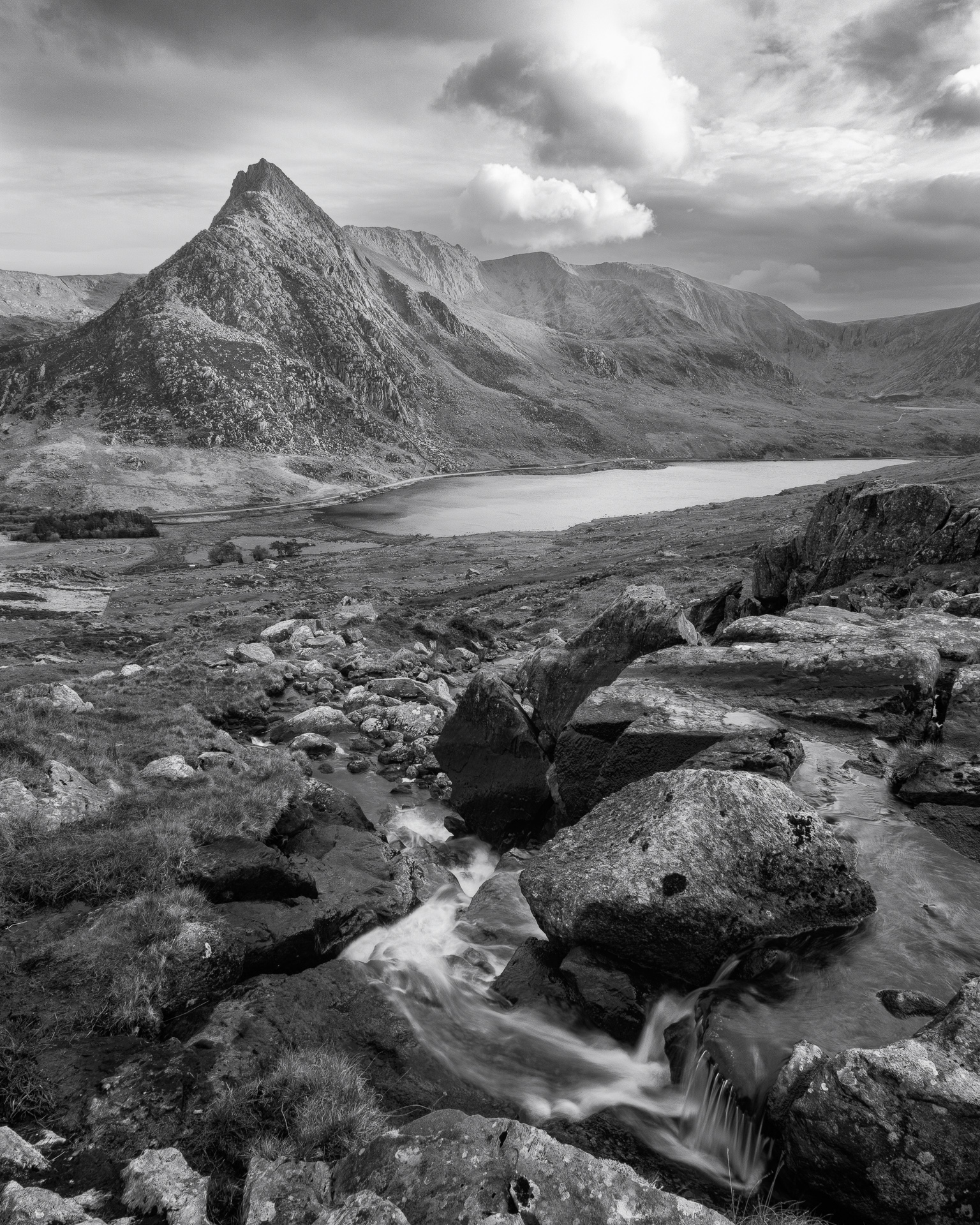 I am a huge fan of black and white images, there's just something about them that speaks to me. I find they can really enhance the textures in the image and provide a certain mood.
Selecting a black and white image to be printed helped narrow down my selection when choosing which Saal Digital product I would order. I'm sure the image would look great as a canvas or gallery print but for me there was an obvious choice. Aluminium. Black and white images work really well when printed on Aluminium, as the the texture of the aluminium surface and the high print resolution helps make all the textures and detail in the image pop!
Saal Digital offer two Aluminium products, firstly the Alu Dibond, and the Alu Dibond Butlerfinish. My understanding of the differences of these two products is that the 'Butlerfinish' has more of a metallic finish. Saal Digital state that the 'Butlerfinish' is especially suited to black and white images, mentioning 'The brushed surface shines through the print, bring about a bright and metallic effect.' Based on this recommendation this was the product I chose.
When ordering the print you have the option of selecting from standard print sizes or choosing a custom size. I did find this slightly tricky as the standard sizes are all quoted in metric, presumably as Saal Digital are based in Germany, so I did have to spend some time working out which sizes equate to which standard aspect ratios. In the end I chose a custom sized print, 40cm x 50cm. This fits the standard 8x10 ratio of which my image was cropped. I also selected, from the 4 available mount options, the aluminium subframe as this offered, in my opinion, the most flexible, easy to hang mount and best value for money. More on the mount in a short while.
When placing my order I had the option of using Saal Digital's own software or using a web interface to place my order. As I was happy exporting with the correct resolution through Adobe Lightroom I decided to stick with just using the web interface. When I have ordered prints previously I've used the supplied ICC profiles to soft proof and make any additional adjustments before printing. I originally intended to do the same for this print.
After downloading the ICC profile for my selected Saal Digital product I added the ICC profile in Photoshop. At first when viewing the soft proof I was disappointed with how the image looked. It seemed to loose all contrast, blacks were no longer black, and even after some curve adjustments to try and bring back the contrast I still wasn't happy with the look of the image. I took a risk and ordered the print without any of the soft proofed adjustments. Fortunately the risk paid off and I'm very impressed with how the print came out, I'll go into more detail on this shortly. The only thing I can think of as to why the soft proof looked the way it did is because of the type of product. The 'Alu Dibond Butlerfinish' is a metallic finish, the whitest parts of the image will be the metallic aluminium, it's not white ink. It relies on the metallic finish to provide that contrast and this simply cannot be reproduced on a computer screen with an ICC profile. I guess technically there is less contrast in the final print, it still looks great, but that was what the ICC profile showed.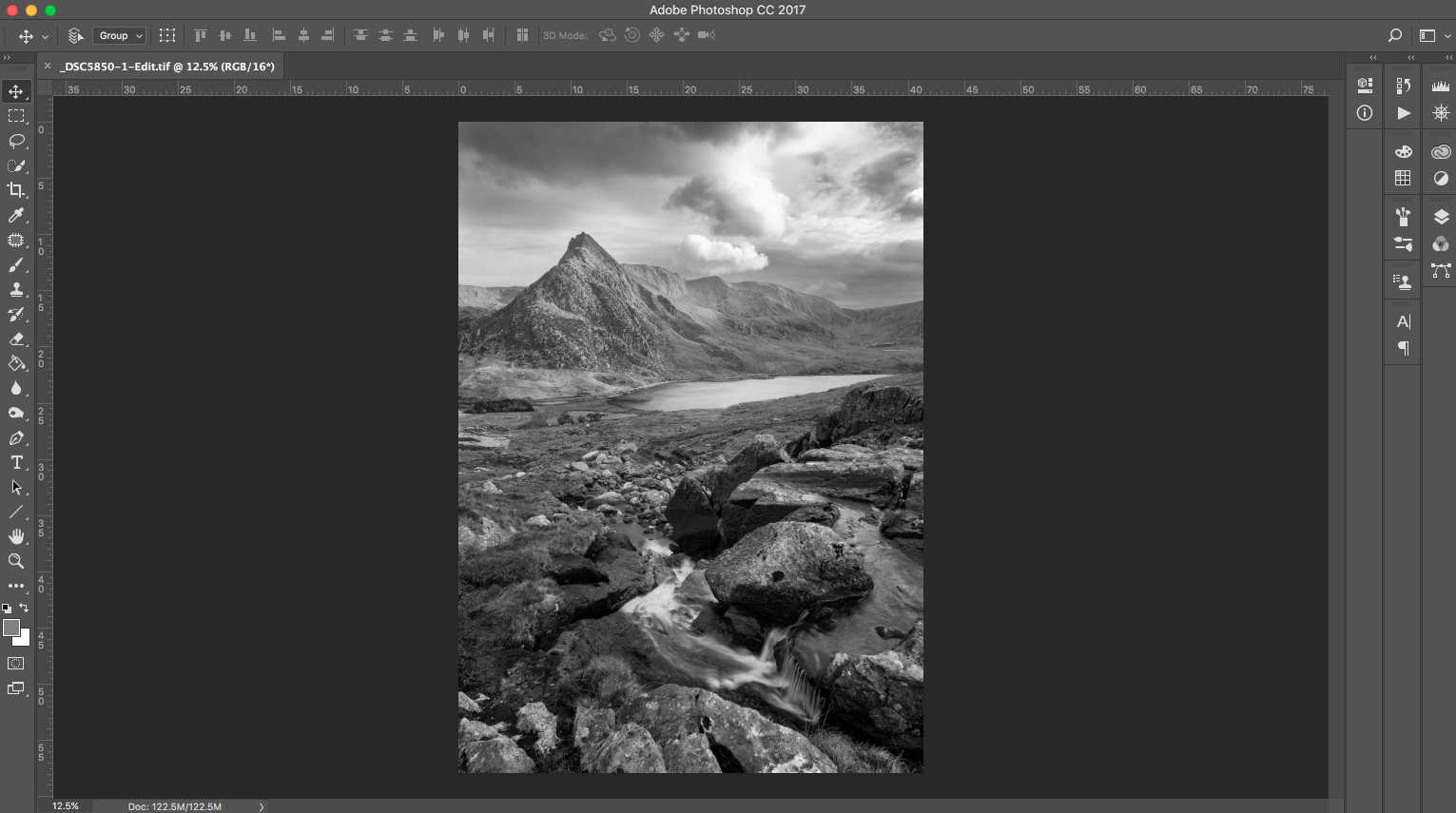 Without ICC Profile Soft Proof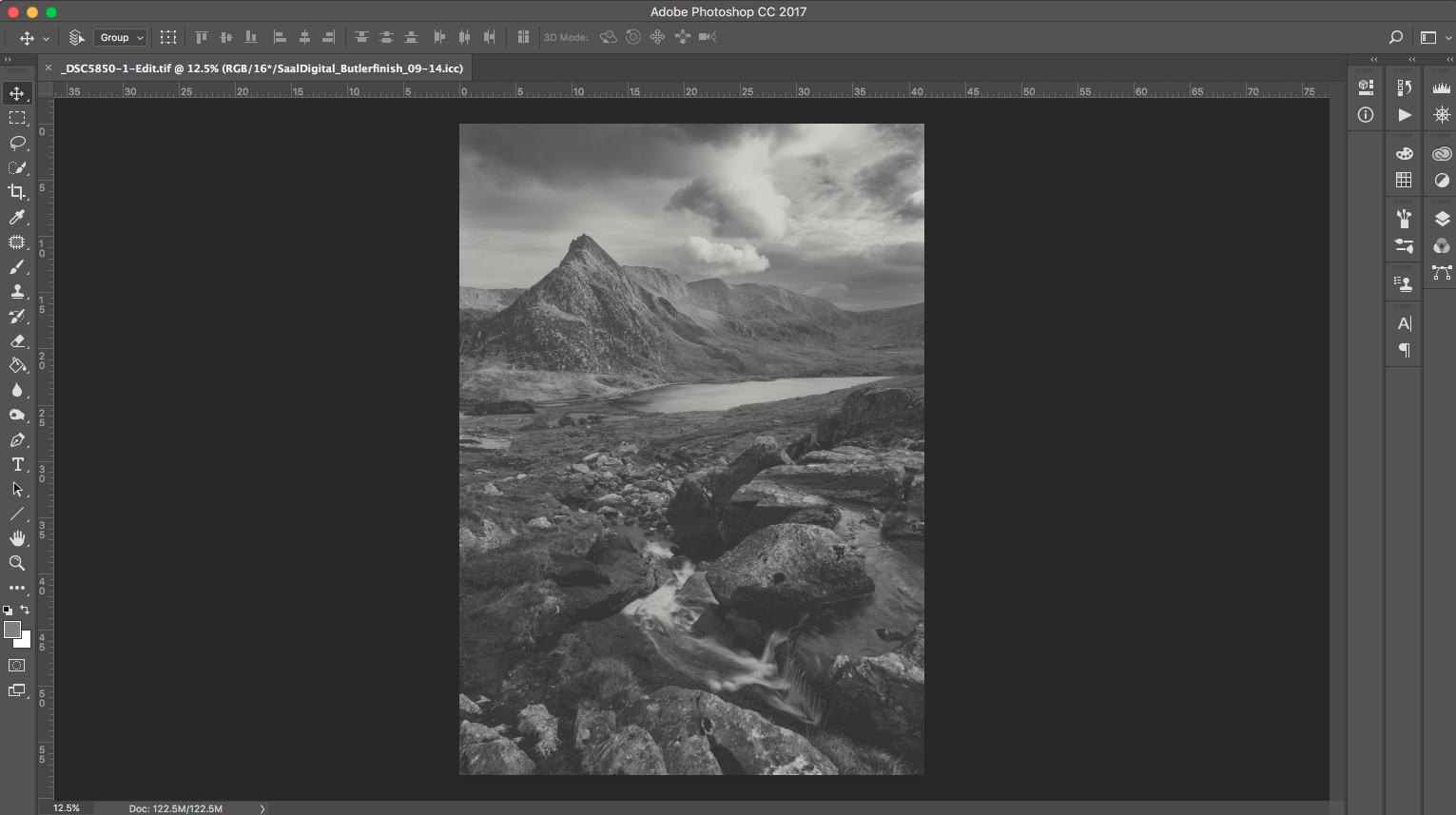 With ICC Profile Soft Proof
Following placing my order late on a Tuesday evening I received notification that my order had been shipped early afternoon the following day! Very impressive turn around on this kind of product. Other print labs I've used generally quote several working days before dispatch for wall art products. The print was shipped from Germany so a few days to be delivered is to be expected. I did experience a slight delay however this was no fault of Saal Digital and seemed to be related to an error made by DHL, even so I still got my order faster than some UK based print labs. The tracking information stated that they were unable to deliver due to an address issue and the following day after speaking with DHL it turns out that it wasn't DHL handling the delivery now instead it had been handed to Parelforce to attempt delivery, funnily enough not 15 minutes after phoning both DHL and Parcelforce the print arrived.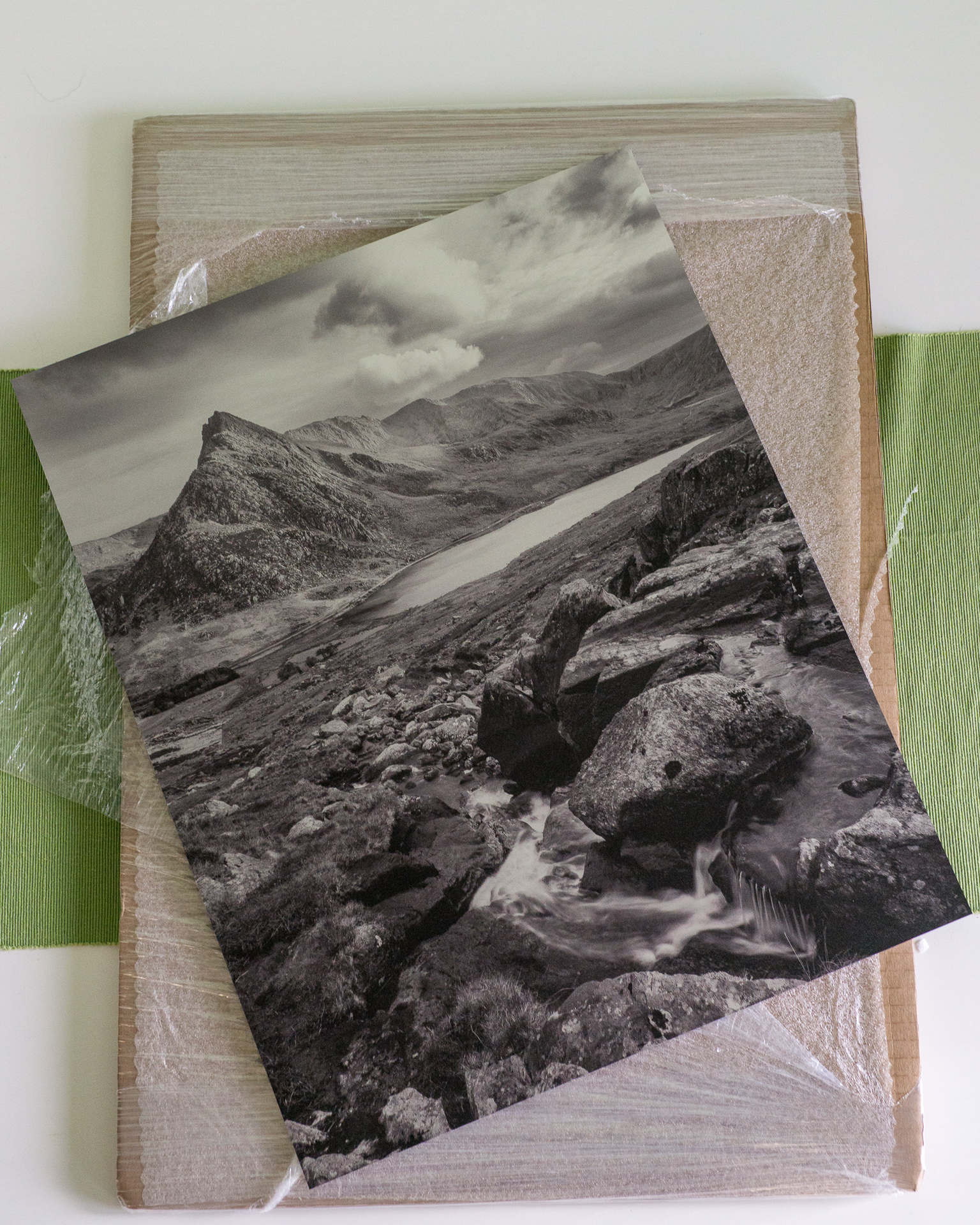 The print was very well packaged. The print itself was plastic wrapped to a very rigid piece of cardboard, with a sheet of foam to protect the print of being scratch and then the wrapped print and cardboard was enclosed in a further rather solid cardboard box/sleeve. I had zero concerns when opening the package that there would be any damage at all. Overall great packaging. The level of packaging did introduce one slight issue, and I can't say for certain whether it was my fault or not. As I went to slide the print out of the plastic wrapping (after cutting around the edges) the aluminium sub frame mount detached from the back of the print.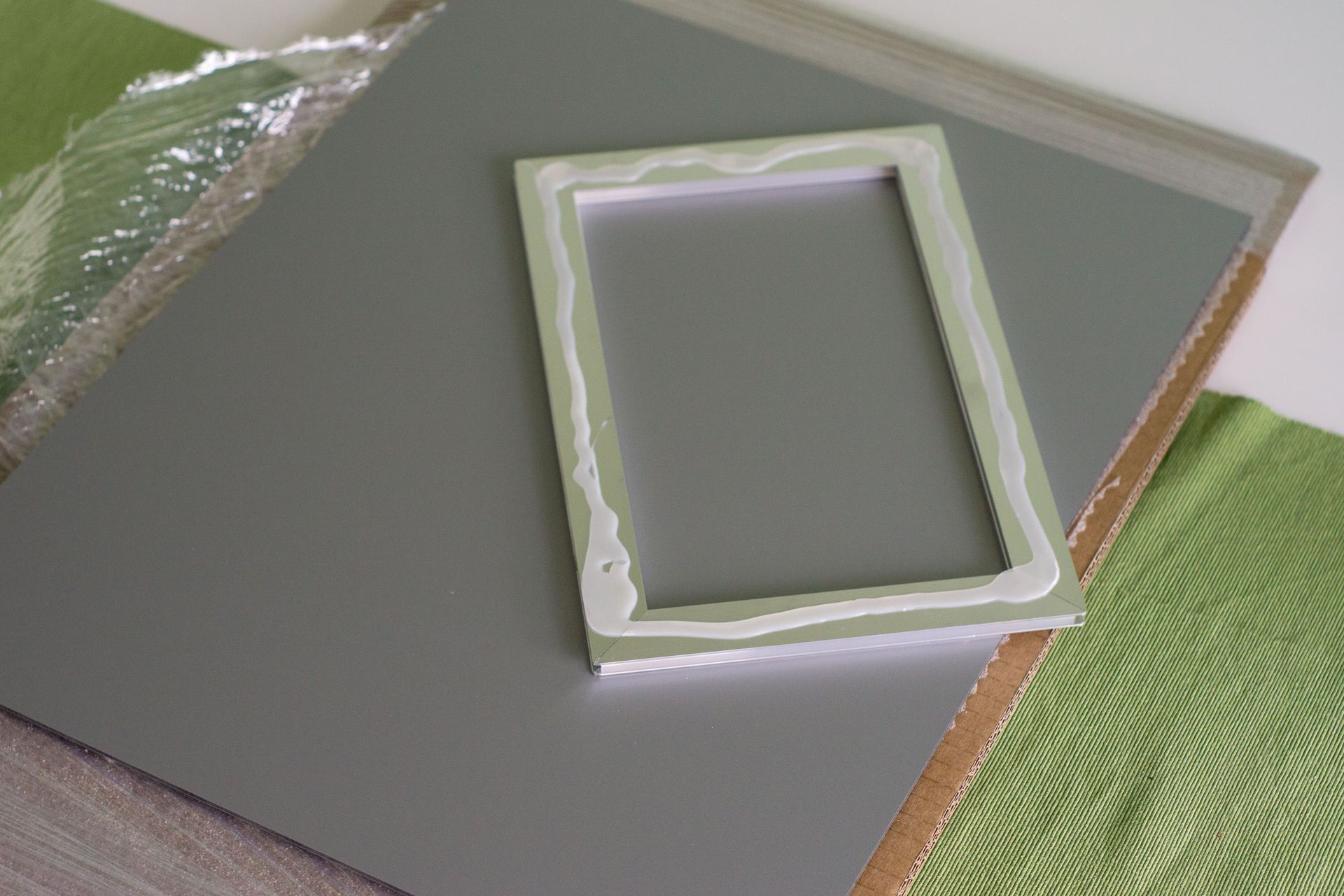 Whether the mount wasn't 100% secure before I unpackaged it I can't be sure however I expect that this can't be a common problem as it would be quickly picked up and rectified by Saal Digital and even so, it was a really quick thing to sort out with a glue gun.
My initial impressions of the print surpassed my expectations, the contrast that I was concerned about when soft proofing the image didn't turn out to be an issue at all and the 'Butlerfinish' is stunning for this sort of image. This especially works well when hung in well lit areas as the extra light and metallic finish helps to boost the contrast.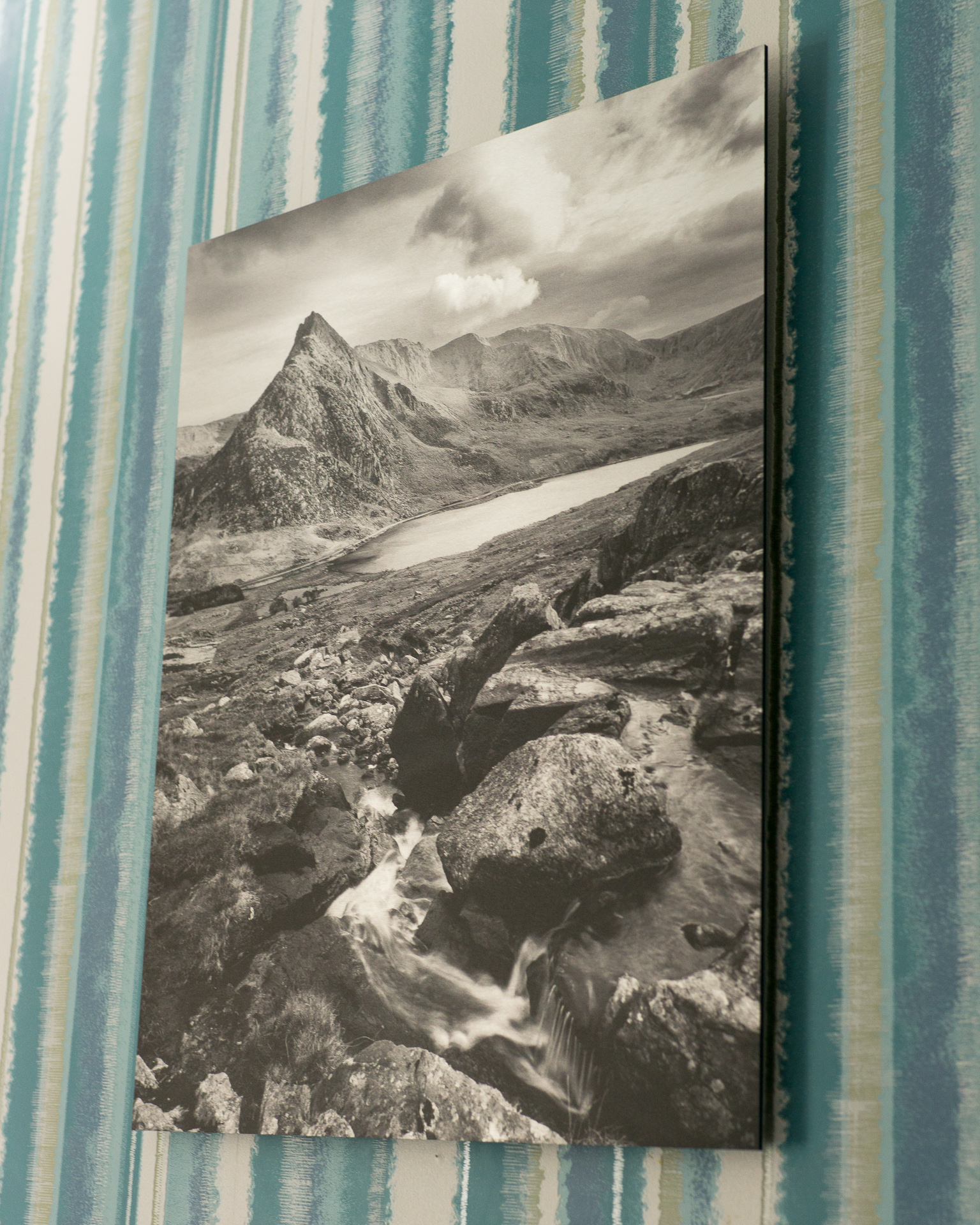 The level of detail and resolution is exceptional. I honestly didn't expect it to be as good as it is printing onto aluminium.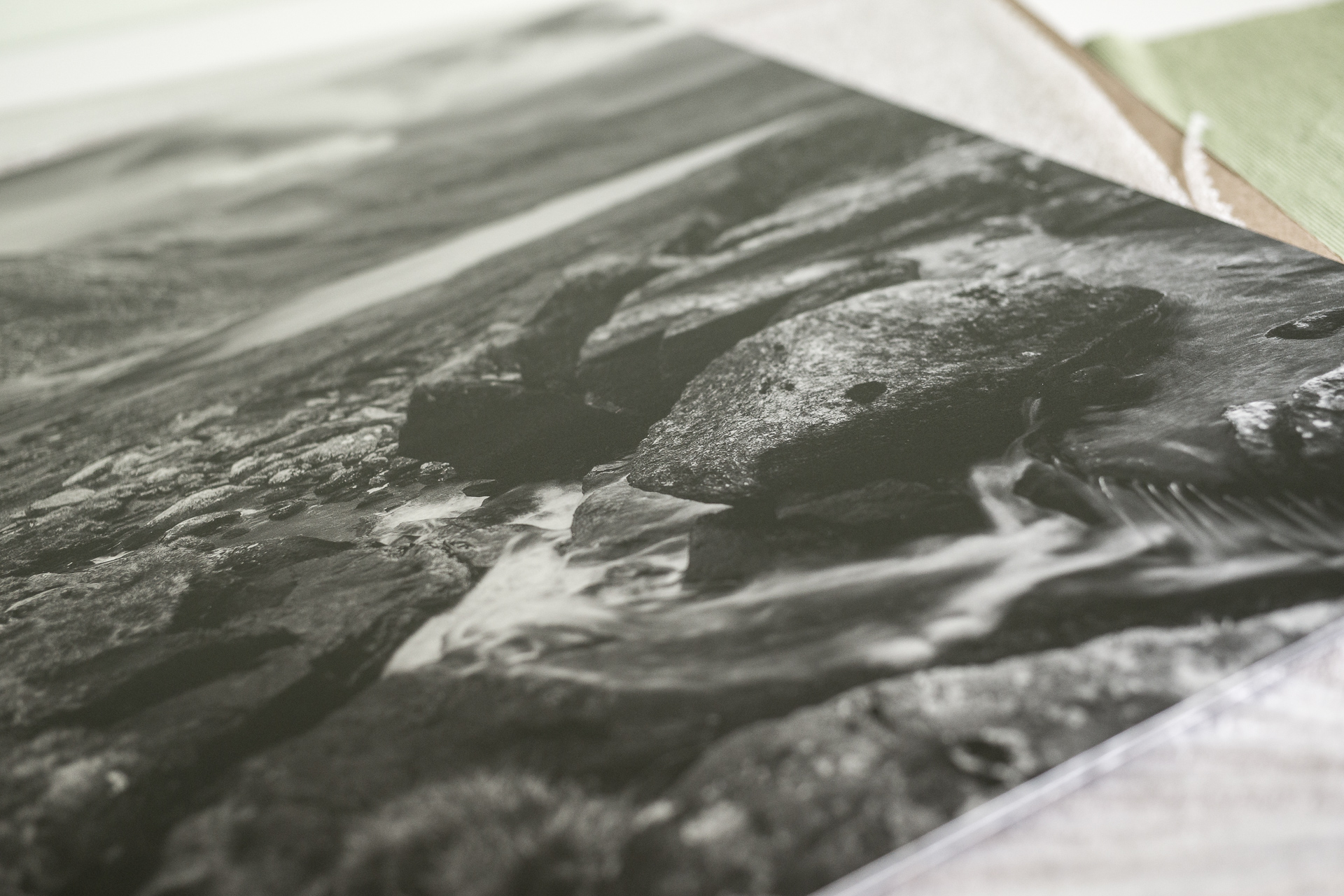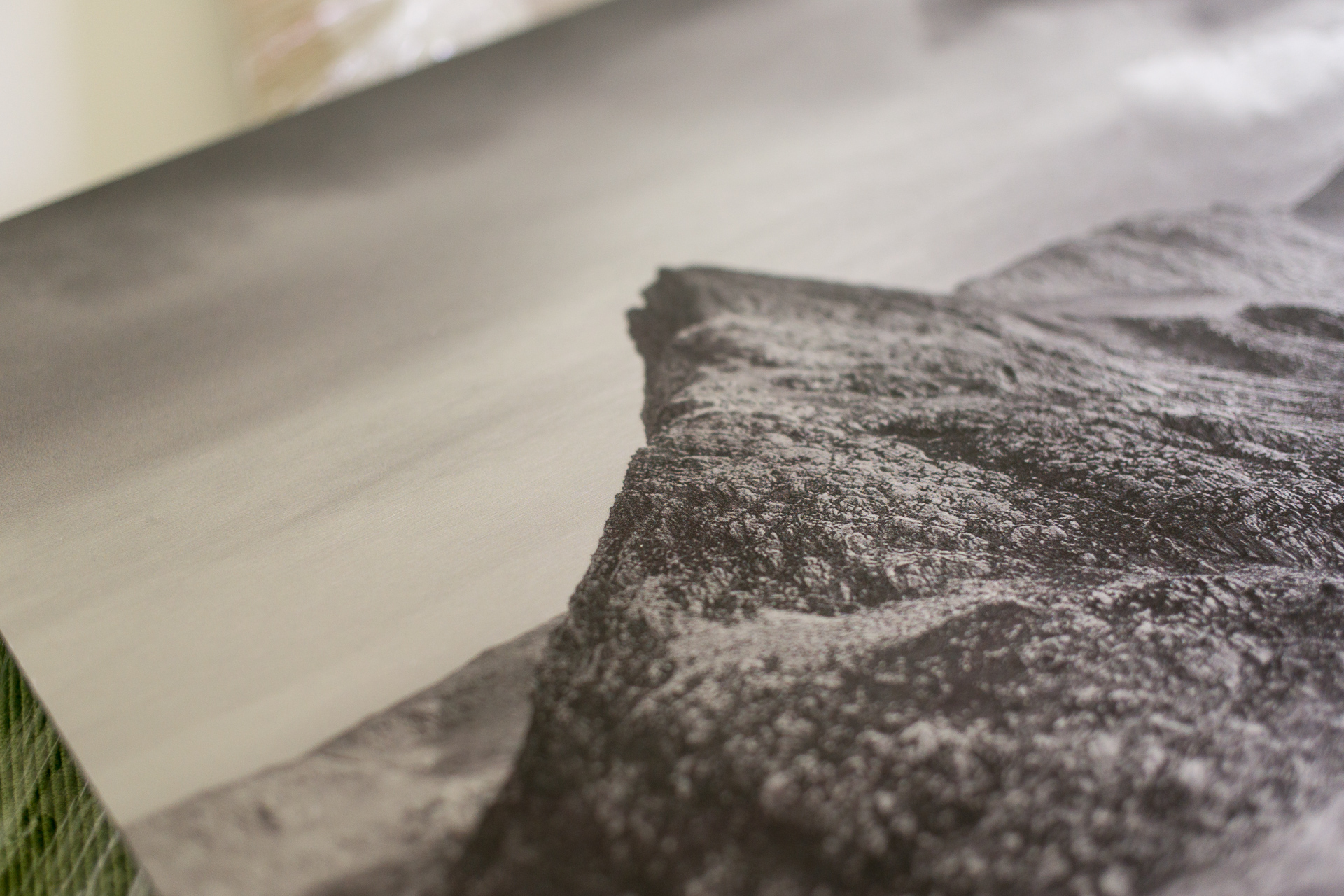 One final note in regards to the mounting, I personally think the subframe is one of the best mounting solutions. It's very versatile, you don't have to be exact when inserting nails or screws into the wall as long as they're level. Also you get the 'floating' effect without having to use the 4 separate 'standoffs' which is one of the alternative mounting options.
I would 100% order from Saal Digital again. I'm more than happy with the quality of the product and the speed in which my order was processed and dispatched was incredible. I'll look forward to seeing what a colour image looks like next time.
If you're interested in trying Saal Digital, they have various welcome offers which give you money off on your first order over on their website: http://www.saal-digital.co.uk/