Lowepro Event Messenger 250 Review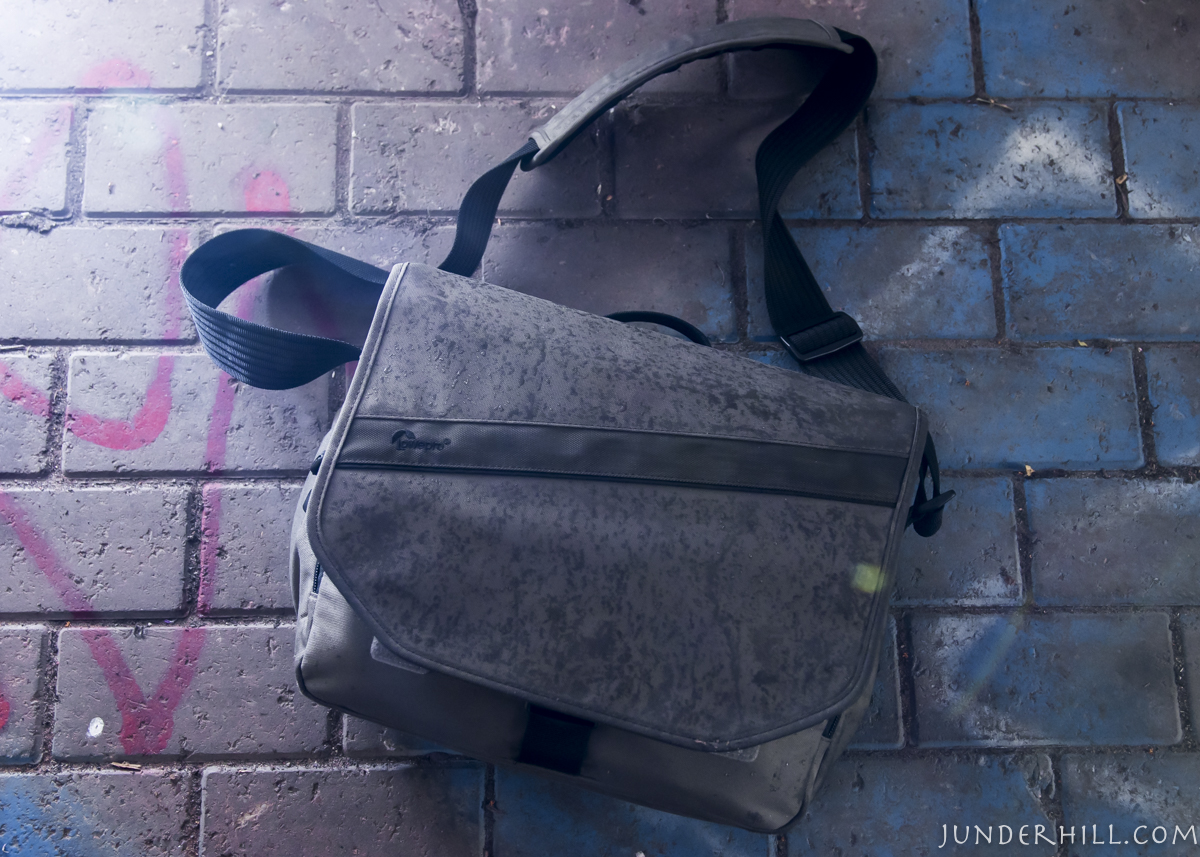 I've had this bag for several months now, so I thought I would write a review detailing how I'm finding it. I paid £36 for the bag on Amazon early March '15. The RRP is £54 so I definitely got a bargain! The first great thing about this bag is that unless you know Lowepro make camera bags and happen to notice the very discreet logo on the front, you would never know what is inside. This is great for using day to day as you don't immediately stand out as a photographer or as a target for potential thieves.
I use the bag every day for work and so far it does everything I want. I can fit a 13″ MacBook Pro in back, Nikon D5300 with Sigma 17-55 f2.8 lens, Nikon 35mm f1.8 lens, Nikon 70-300mm VR lens, Sigma flash gun, and various accessories in the front pocket (Adapters, pens, spare memory cards and batteries). I also get the laptop charger in the main compartment. The pocket on the very back of the bag isn't quite big enough for A4 paper so you may need to fold any documents you need to carry. I often use this rear pocket for either my Wacom Bamboo tablet or an A5 notepad. The side bottle pockets are very well designed with elastic that pulls them neatly back into place when not in use but expand well and can accommodate normal 500ml bottles or standard cans (330ml or 500ml) without issue. Having one on each side is great for a full days shooting or for hot days when you need more fluids. It also balances the bag out well having one on each side.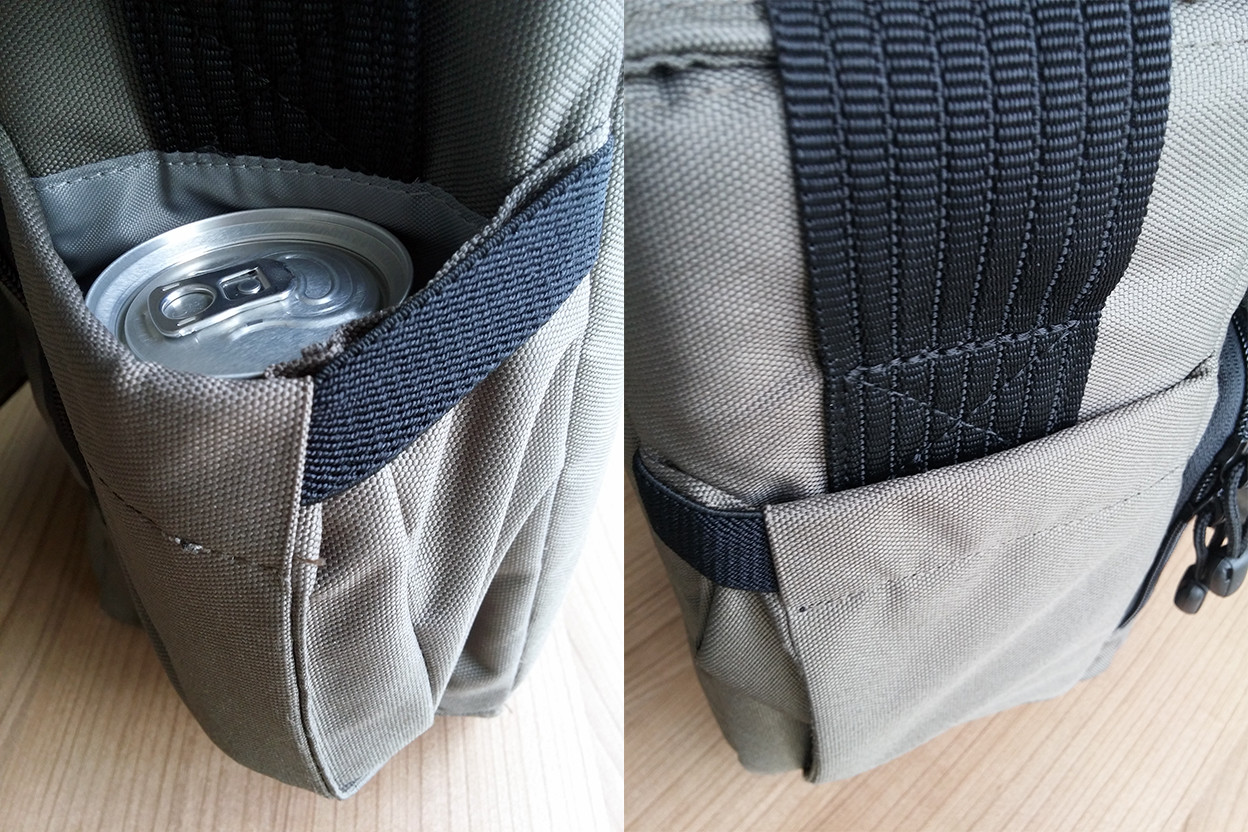 I have managed to fit 2 bodies in the bag occasionally (D5300 and D50) both with a lens on however this is a tight fit and in order to do so I had to remove the laptop and some of the items from the front pocket.
The laptop sleeve is a snug fit for the 13″ MacBook (Late 2011 Model) and my work HP Elite book is VERY tight, so much so that I don't regularly put it in the bag as it's quite difficult to get in and out of the bag. I couldn't use it day to day for this laptop. Therefore it may be worth checking the measurements or trying your laptop if you have something different as it may not fit.
With the bag you get multiple padded dividers (2 full height and 3 shorter ones) that can be rearranged to suit, so it's very flexible in terms of the kit that it can accommodate. The padding is also nice and thick so I never need to worry about my kit getting damaged. I'm confident the bag can take some knocks without issue.
Being a messenger style bag, I'm not sure it would be comfortable to have over one shoulder all day however I used the bag at the photography show back in March for a good few hours with water bottles in each side and it wasn't uncomfortable at all. If you're planning on carrying it for many hours at a time though perhaps a rucksack style camera bag would be more appropriate?
One of my favourite aspects of the bag is how secure it is when closed. I can be quite paranoid when in busy places that someone could try to reach into my bag or unzip a pocket on it and take some of my kit. With this bag I can uncover the large Velcro patches under the main flap and then in order to get into either the main compartment or the front pocket you would need to un-clip the large buckle as well as the two Velcro patches which are quite loud! Day to day though I leave the Velcro patches in 'quiet' mode. By folding one side of the Velcro back on itself it stops them from adhering to each other and therefore makes no noise when opening the bag.

It would be great if there was some form of pull out rain cover for the bag. Up until now I have only used the bag in moderate rain for short periods of time (an hour or so) and although the fabric does seem to soak any water up straight away, the inside of the bag has yet to get damp. I don't think it would take much rain though for the contents to start getting wet.