Betws-y-Coed Weekend Camp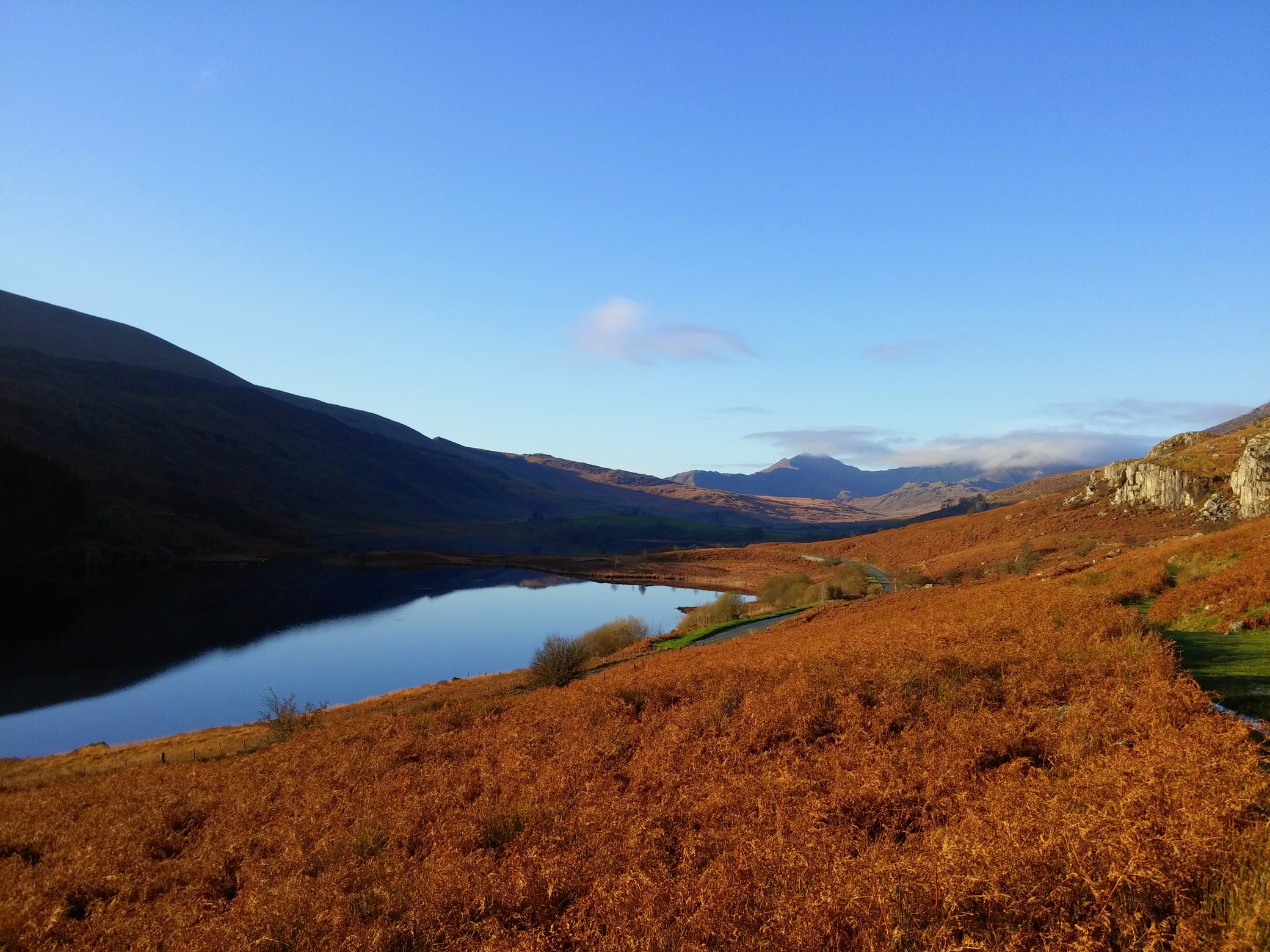 Last weekend I headed to Wales for the weekend with Dexter and my Dad for some walking. We set off after lunch on Friday and made it to Betws-y-coed by just before 1700hrs. All the way from the Welsh border it was clear blue skies and sunshine, almost unheard of in Wales!
My campsite of choice Dolgam on the A5 after the Ugly house and Capel Curig Training camp unfortunately has a sign stating no dogs and even after trying to bargain with the Lady at the campsite it was a no, however she did suggest the campsite at Swallow Falls which she assured me did allow dogs.
We got down to the campsite at swallow falls and set up camp, just loosing the light as we got the tents pegged out. The campsite was completely empty apart from us, not surprising really. Once the tents were up, roll mats rolled out and sleeping bags lofting we set off walking into Betws-y-Coed for food and beer.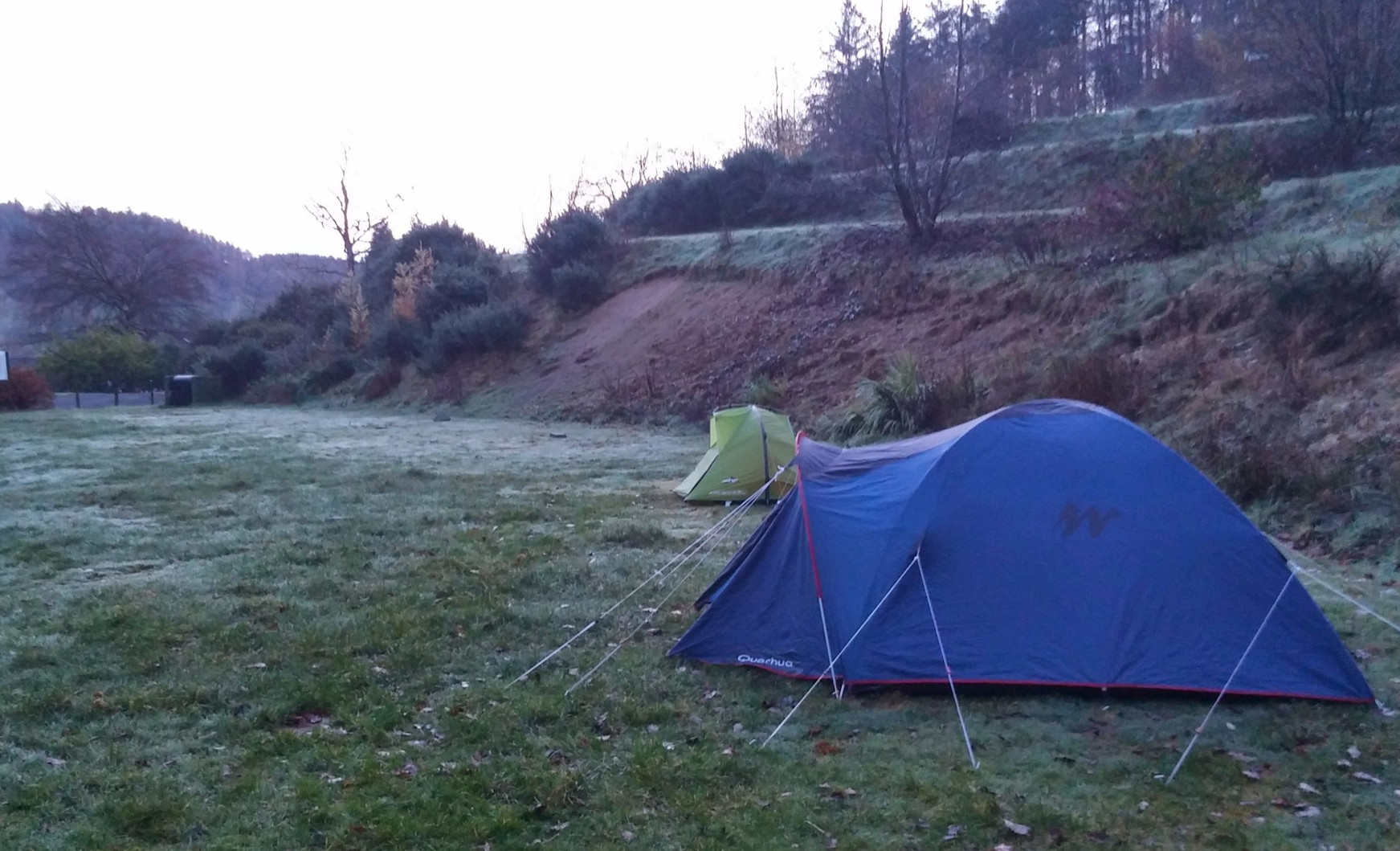 We decided on the Pont-y-Pair and enjoyed Steak and Ale pie and a few pints of Wales Finest Purple Moose beer. Highly recommended pub on the A5 through Betws-y-Coed just opposite the bridge over the Llugwy.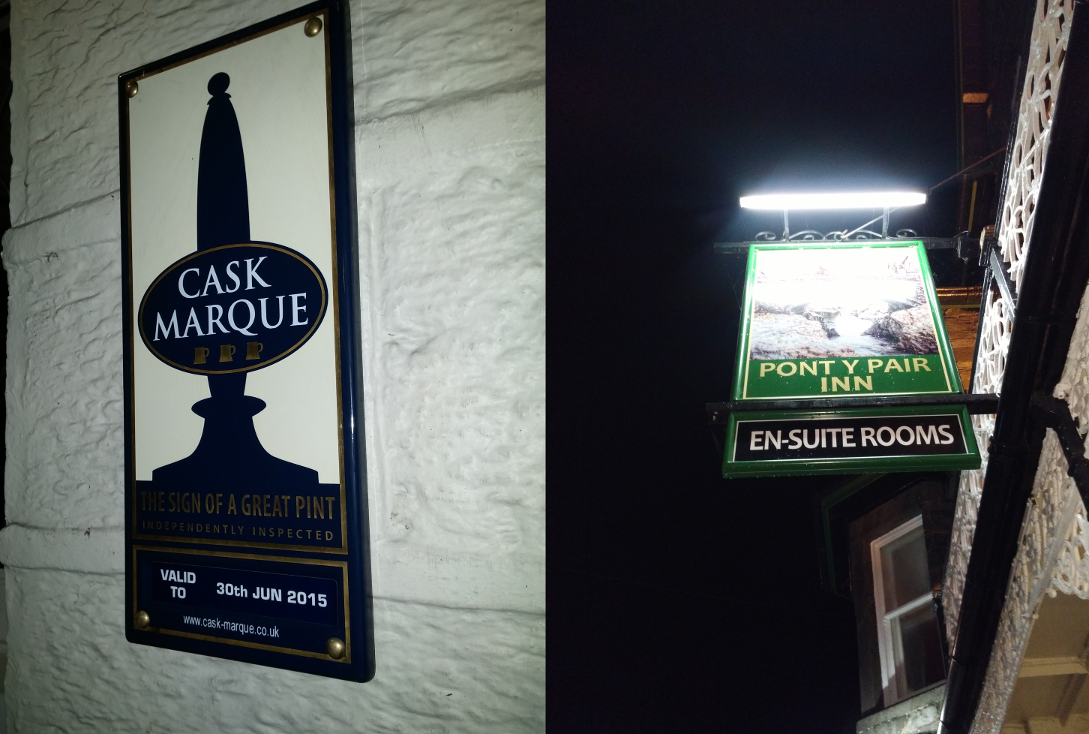 Heading back up to the campsite we stopped off for another beer in the Swallow Falls hotel before enjoying a quick support of baked beans. Perfect to warm you up before retiring to your tent.
Saturday morning the sky was still clear, perfect weather for walking. We were up early for Bacon sandwiches before getting our things ready for todays walk.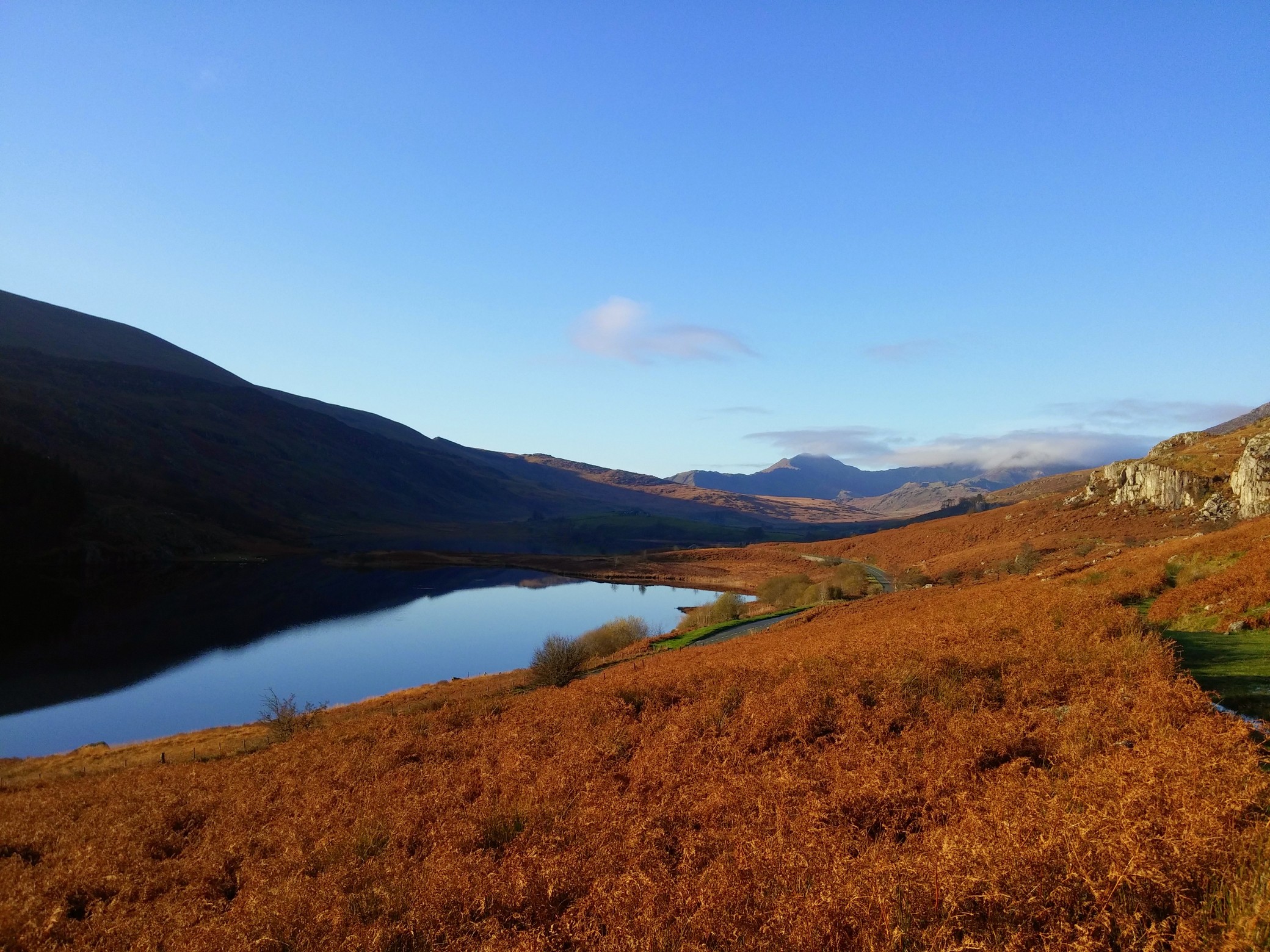 I had planned to walk a route from Capel Curig heading up to Glyder Fach and back again. A route that should be around 11 miles. However we got off to a bad start when we couldn't find the track we needed to start ascending from the main path. We ended up following the road (A4086) for a short while before beginning our ascent.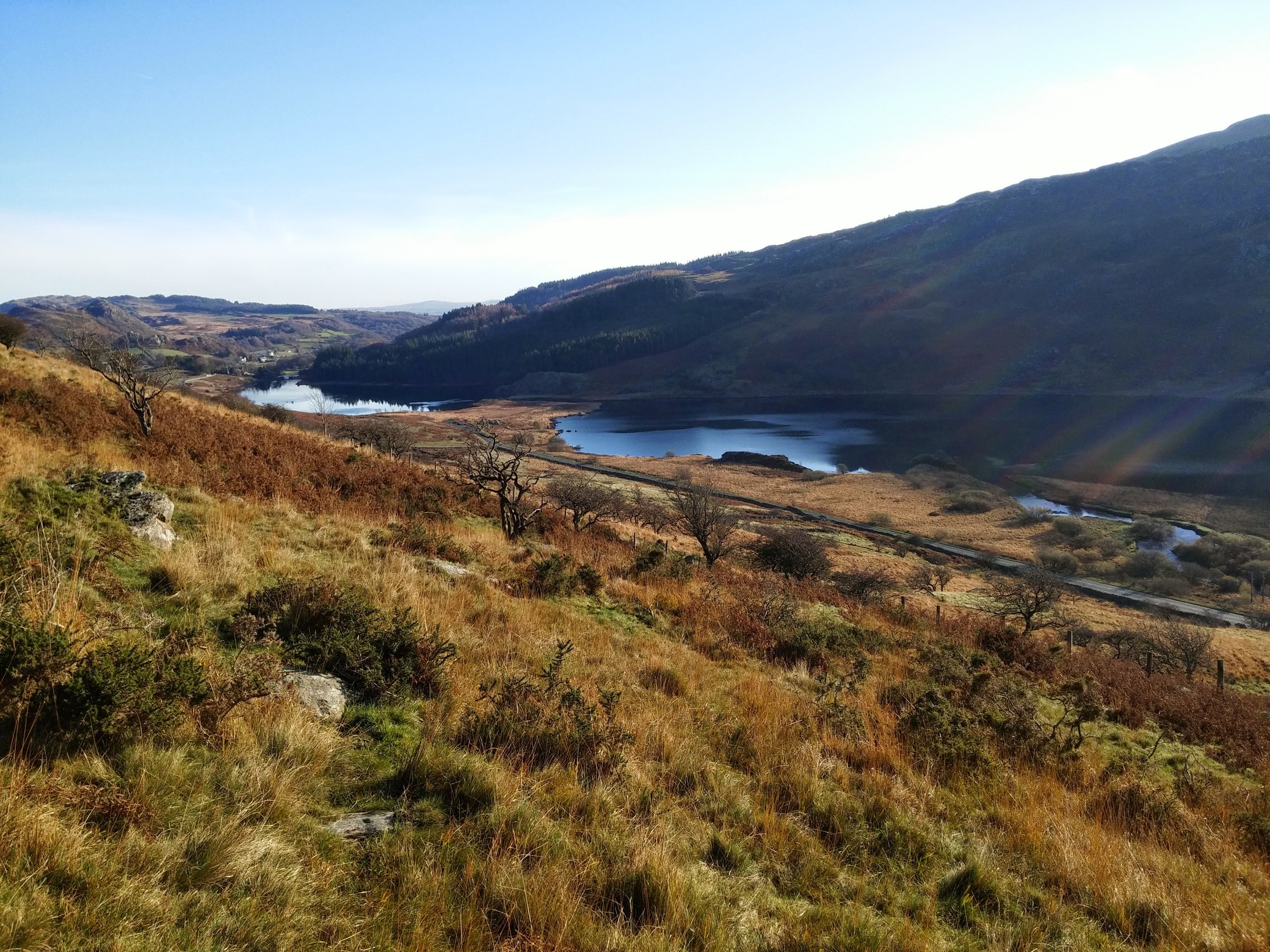 The climb was quite steep but Dexter seemed to like helping pull us up as he was trying to get to the sheep.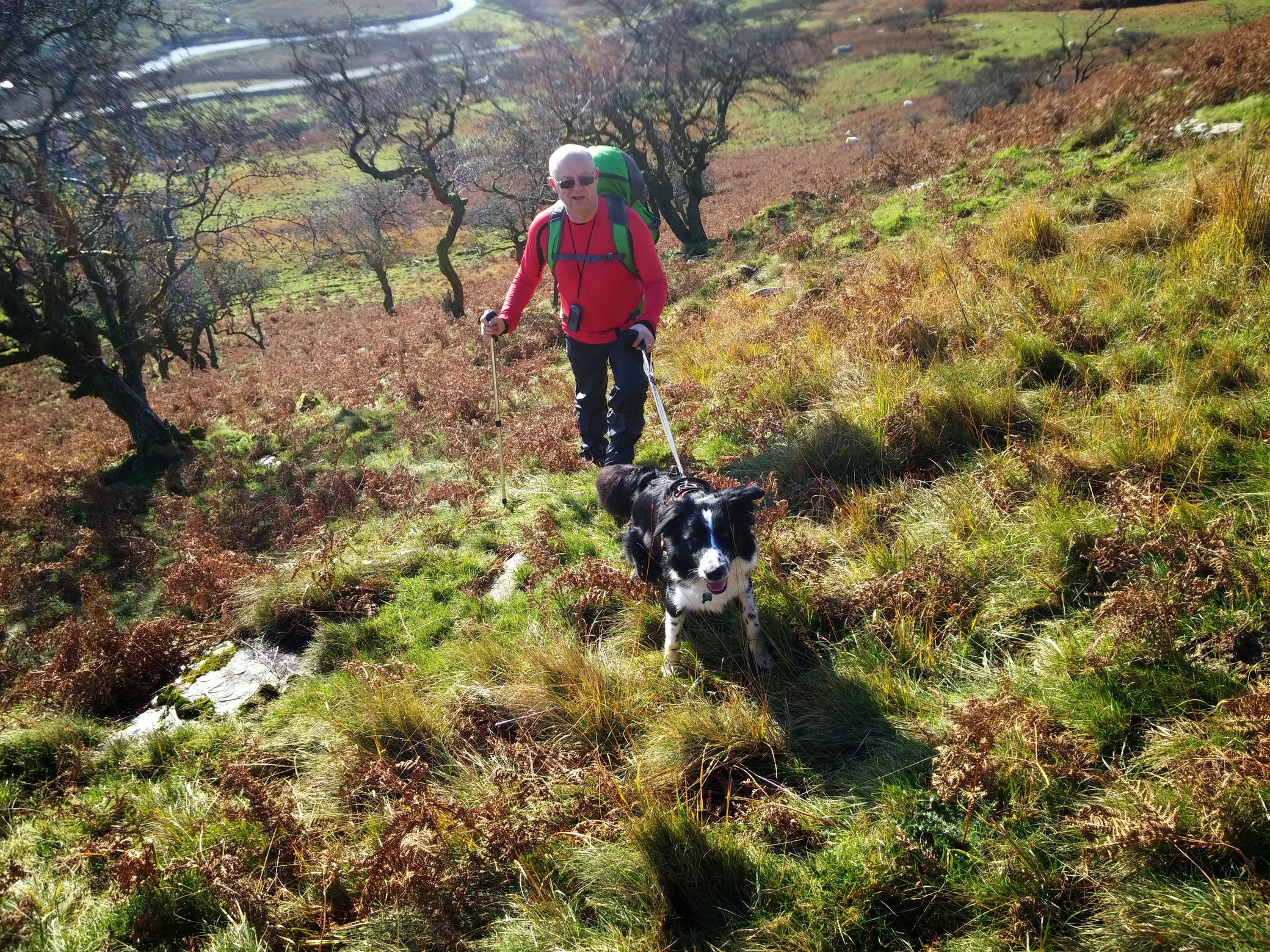 The visibility was fantastic, in the distance you could see the summit of Snowdon shrouded in clouds, about the only clouds that could be seen in the sky.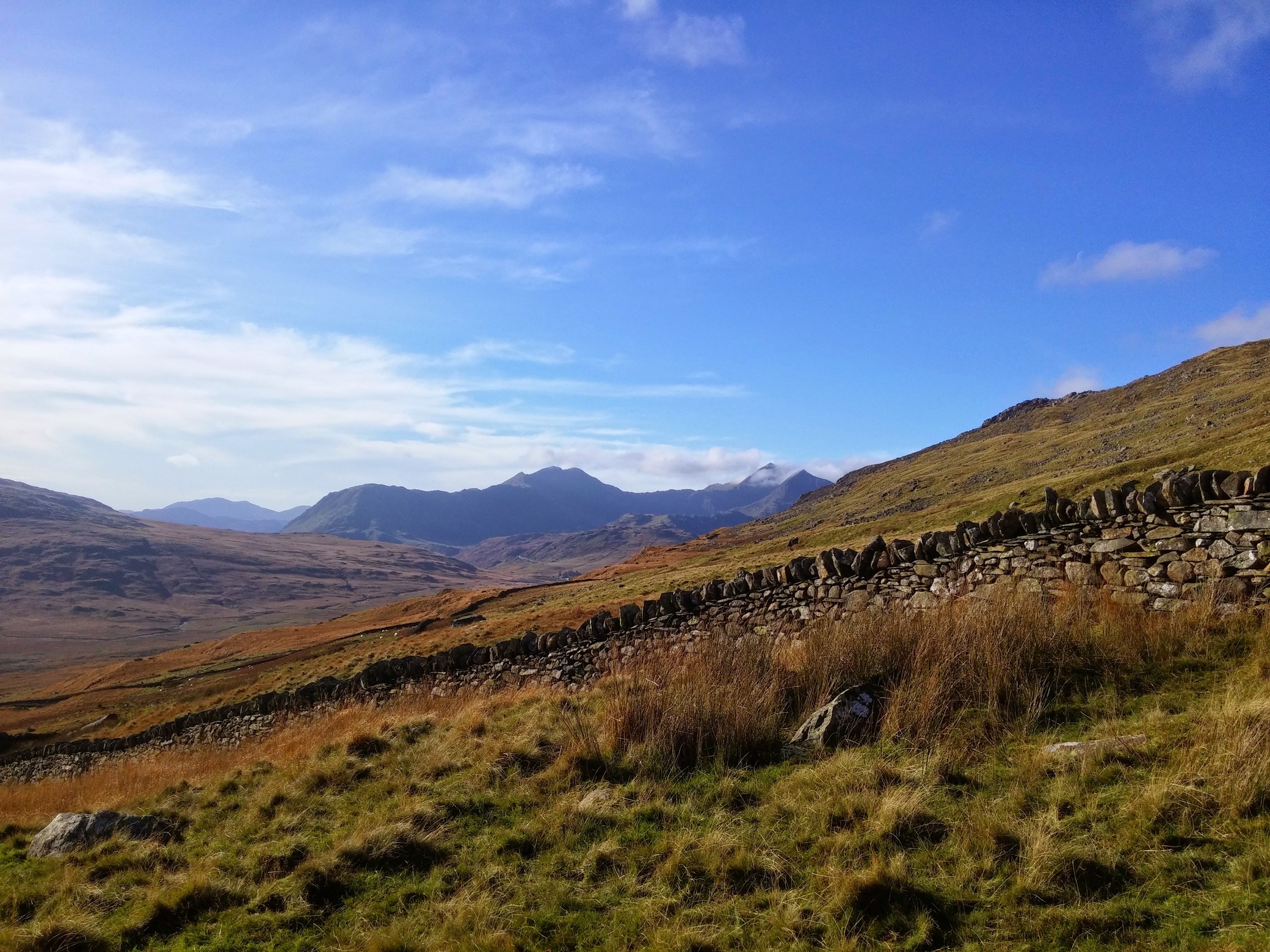 We continued along the route and before long found ourselves the wrong side of quite a high stone wall. By this point it was approaching lunch time and the ascent had taken a lot longer that intended. We decided it was a good point to stop for lunch. I had expected it to be cold and miserable so I had brought noodles and a stove for lunch however it was warm and dry.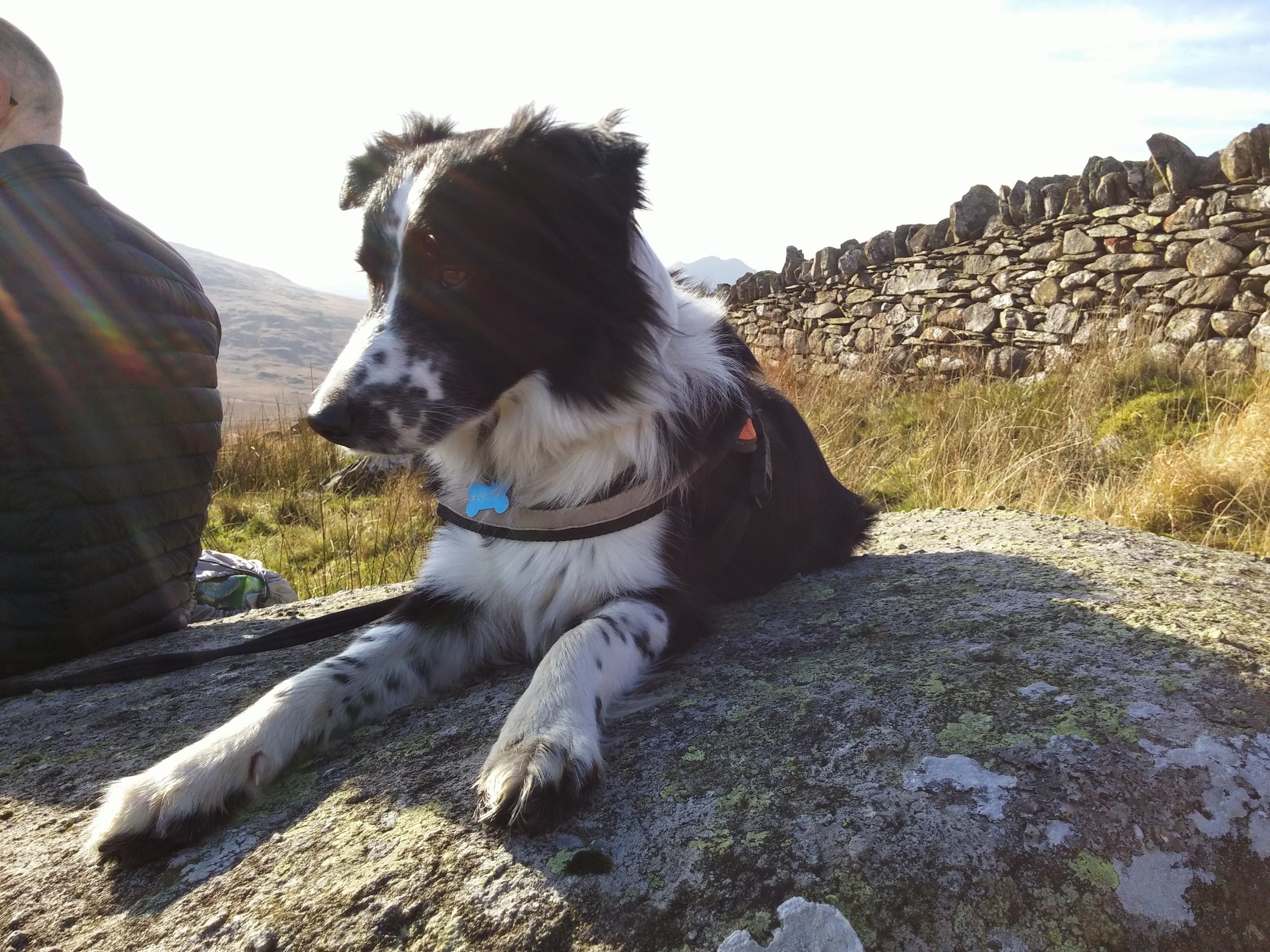 Instead of trying to find away over the wall it was decided were would head back down towards the road and back towards Capel Curig.
The descent started to aggravate my IT band again so I was glad when we got back to the road. It was then a flat walk back to the car.
In total we only walked 6 miles but on returning to the campsite we then walked into Betws-y-Coed again and made our way around all the outdoor shops to finish off the afternoon. By the end of the day we had walked just over 10 miles.
A nice hot curry from the Swallow Falls hotel finshed off the evening with another couple of pints to wash it down. By this point it was getting late (or so it felt, it was more like 19.30hrs) so we headed back to the tent with a bottle of wine and sat and enjoyed the clear star filled sky.
It was alot colder on Saturday night, with the dew on the tent all freezing but I was toasty in my down jacket. Dexter even had his jacket on for a change to keep the chill off not that he needs it with his long fur.
It made a nice change to be 'car camping' and having the luxury of more than one jacket, and a pub in walking distance. It was certainly easier cooking on my trangia instead of a tiny stove.