Berwyn Wildcamp
Last weekend my Dad, Dexter and myself headed to the Berwyn mountains for a quick wildcamp, we left Burton at 5pm in glorious sunshine. We were heading for Pistyll Rhaeadr just outside of Llanrhaeadr-ym-Mochnant, Powys, Wales. It is often said to be the tallest waterfall and tallest single drop in Wales or England however it is neither. It has two drops and even its total height is less than others.
We reached the village around 7pm, just enough time for a swift pint in the local pub. Llanrhaeadr-ym-Mochnant is really small village with only the odd few shops, a church and pub.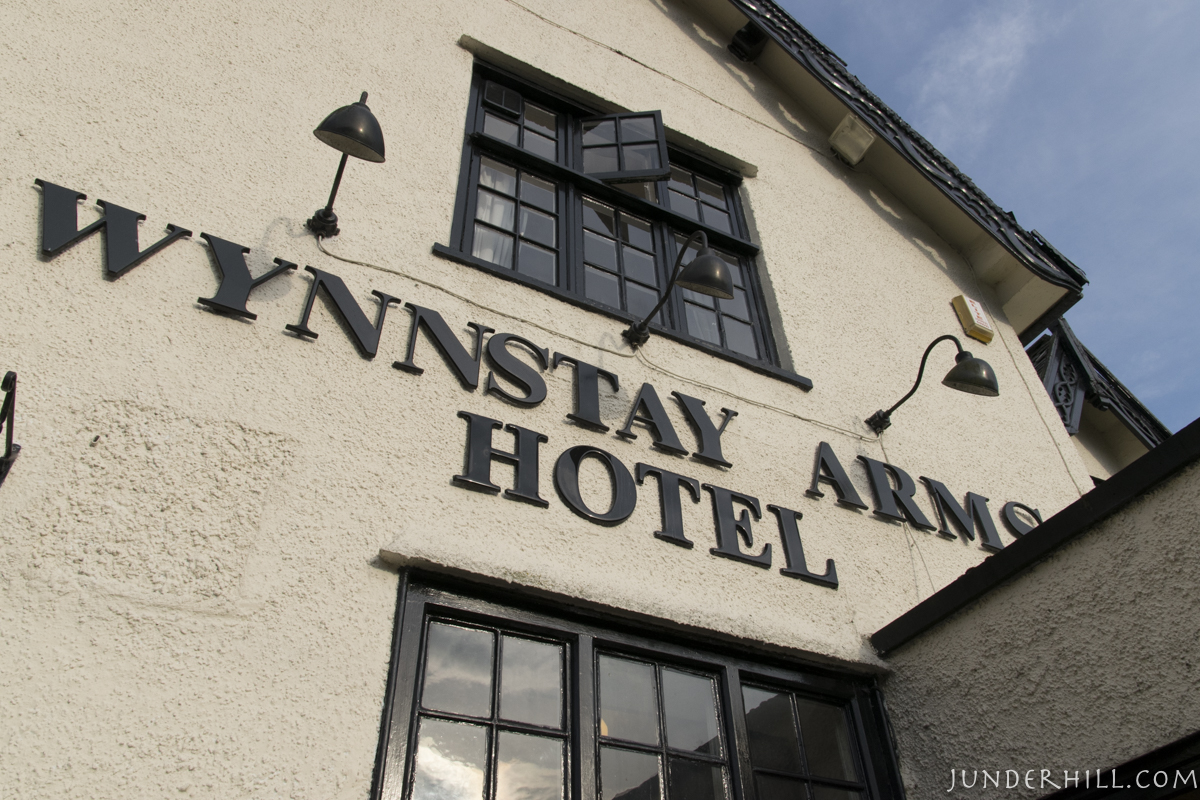 By 7.30pm we were heading up the single track road towards the waterfall where we would leave the car and begin walking towards where we would camp. It was still lovely and warm with blue skies and only a scattering of clouds.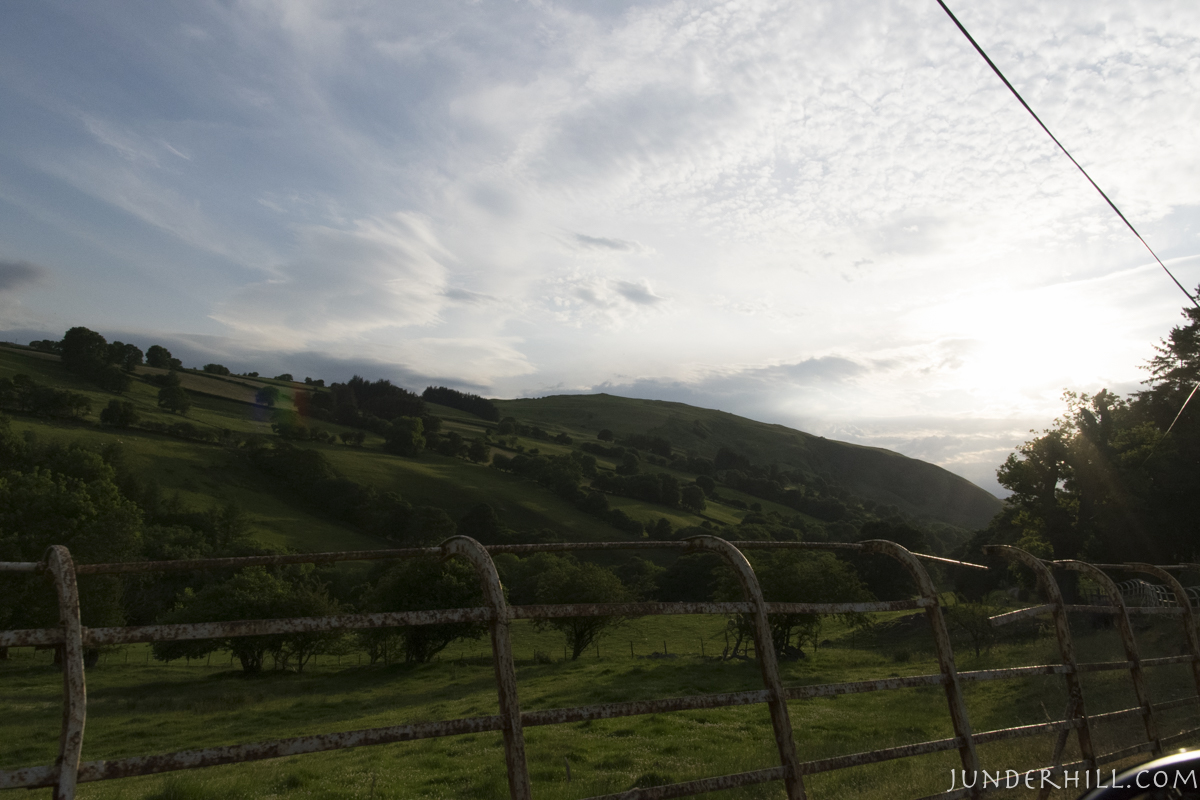 The first stop after parking up was the waterfall, Pistyll Rhaeadr, to take a few photos and for Dexter to have a cold drink. The midges were everywhere and causing nuisance already. A quick spray of deet helped keep them at bay for a short while.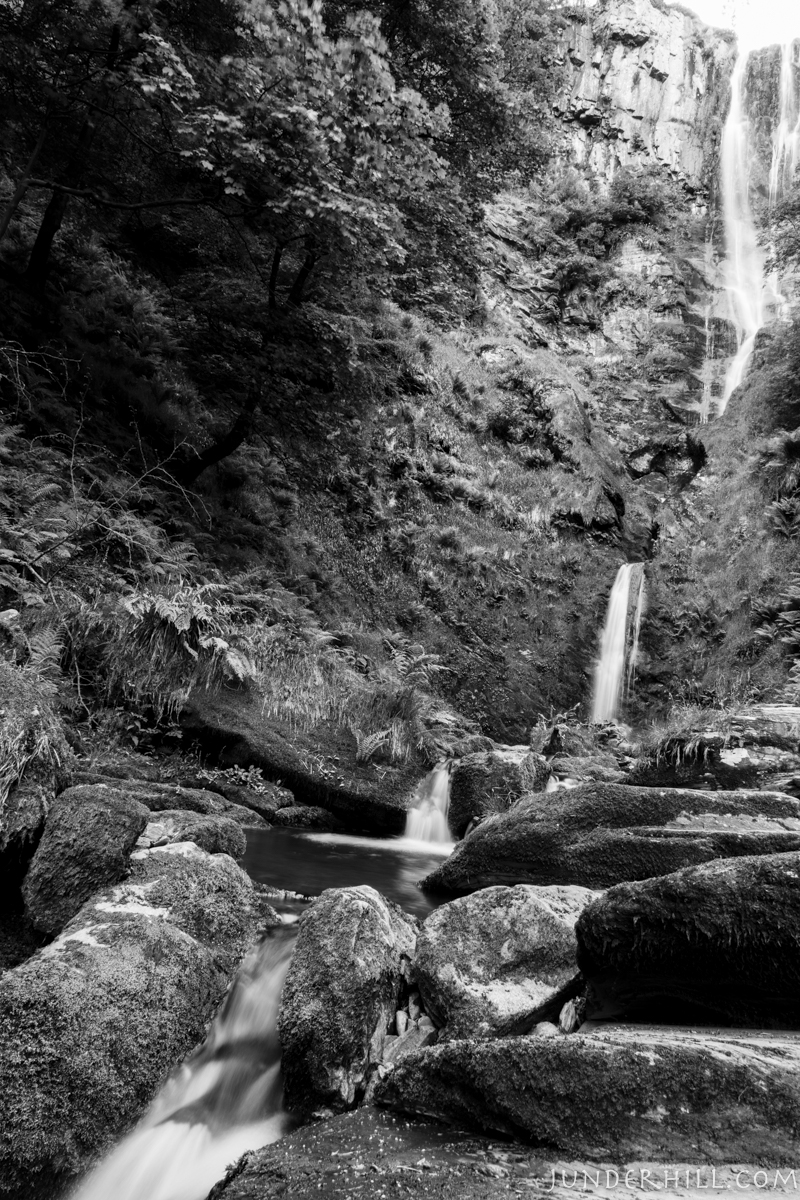 The walk to where we would camp was only a couple of miles and is relatively flat in most places. We were heading towards a small lake below the Cadair Berwyn mountain called Llyn Lluncaws (Roughly translates to Lake Cheese!).
Arriving at the lake an hour or so after we set off the dark rain clouds had begun gathering overhead and no sooner had we jettisoned our rucksacks to begin pitching the tents the rain started to fall. We raced to get the tents up as quickly as possible and fortunately as soon as the tents were up the rain stopped.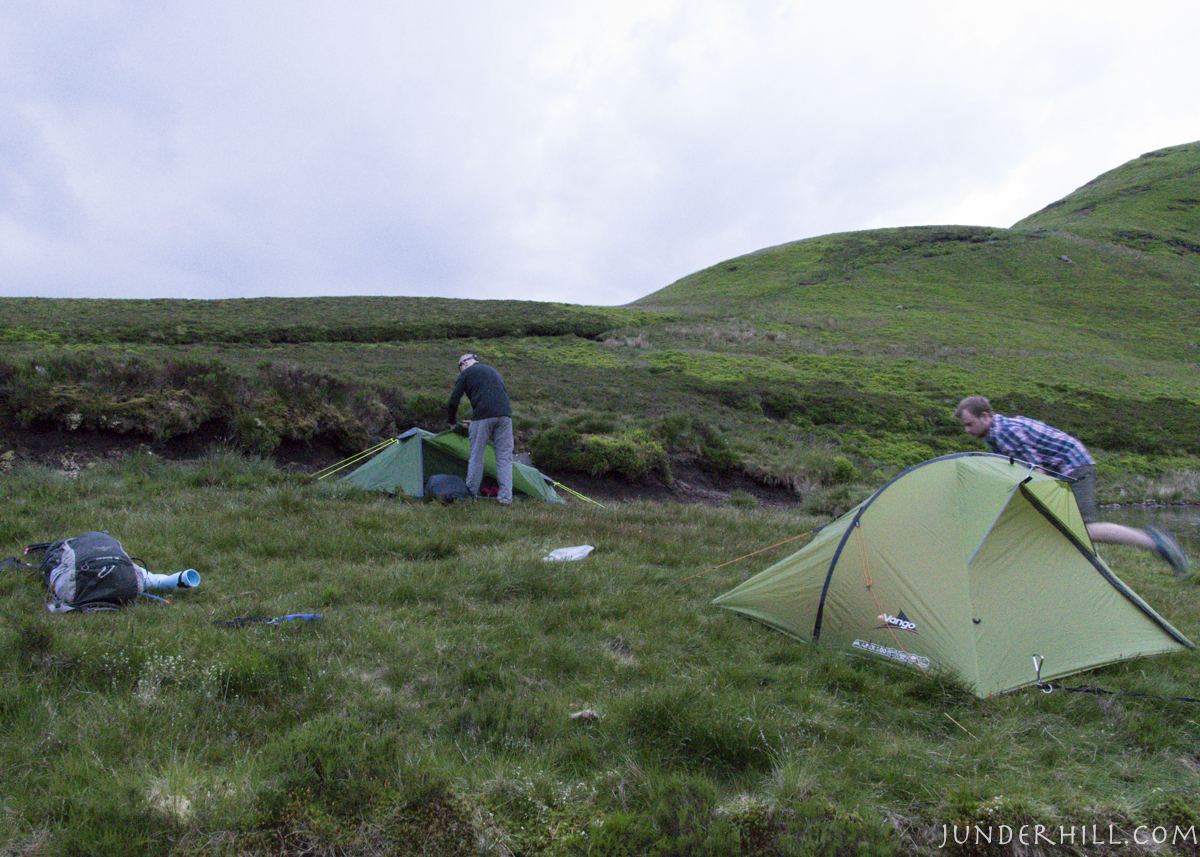 We enjoyed some pasta and a few mugs of wine as the light faded. Roaring thunder could be heard in the distance but we were lucky, the storm seemed to remain at a distance. Meanwhile back home in the midlands there was torrential rain and thunder storms.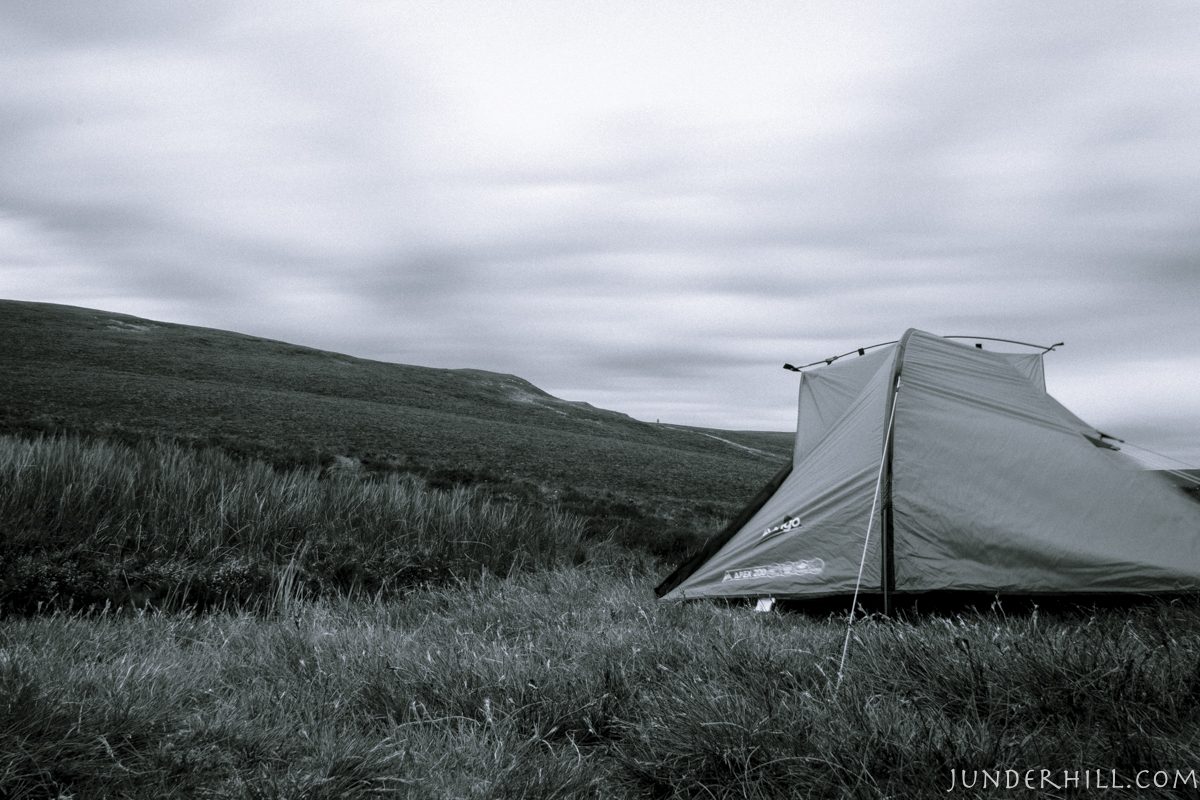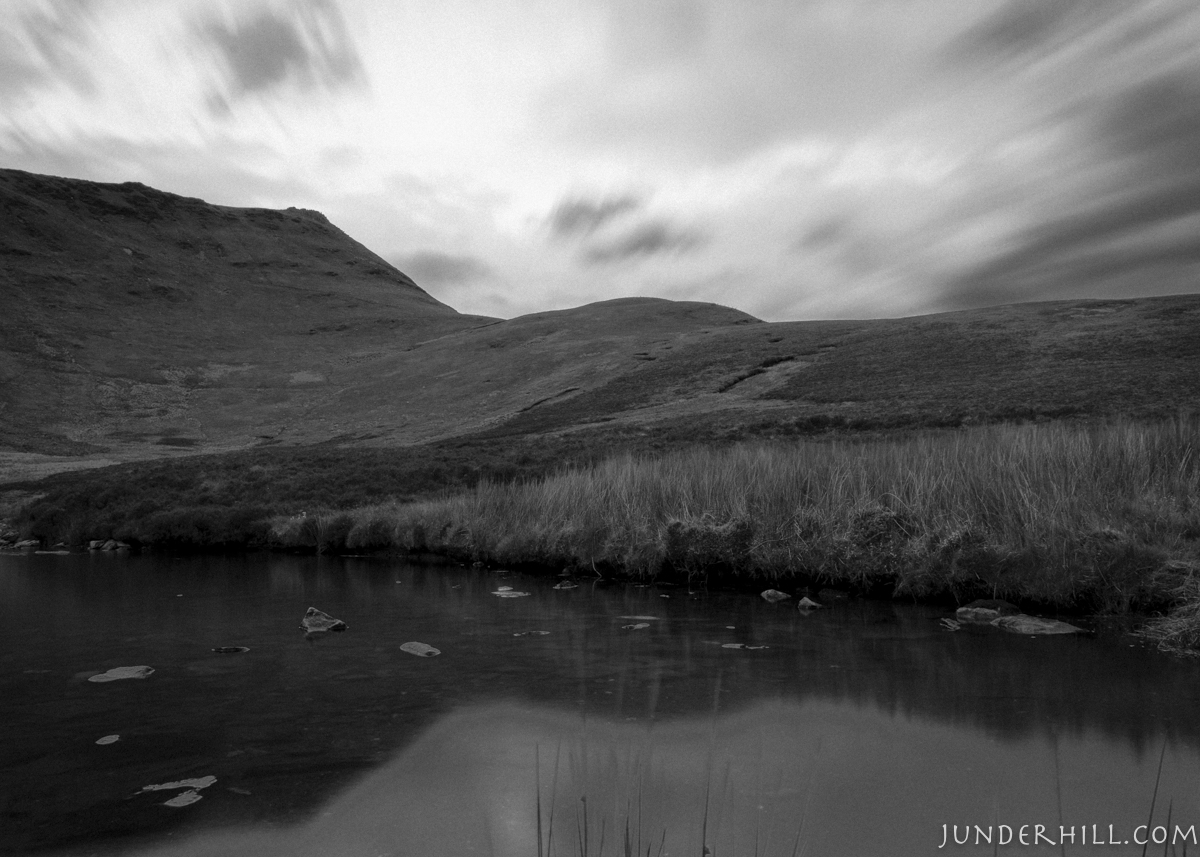 Dexter was continually wanting to play ball, which I hoped would tire him so that he slept well. This didn't work in the end, he was restless most of the night wanting to get out the tent so not a huge amount of sleep was had.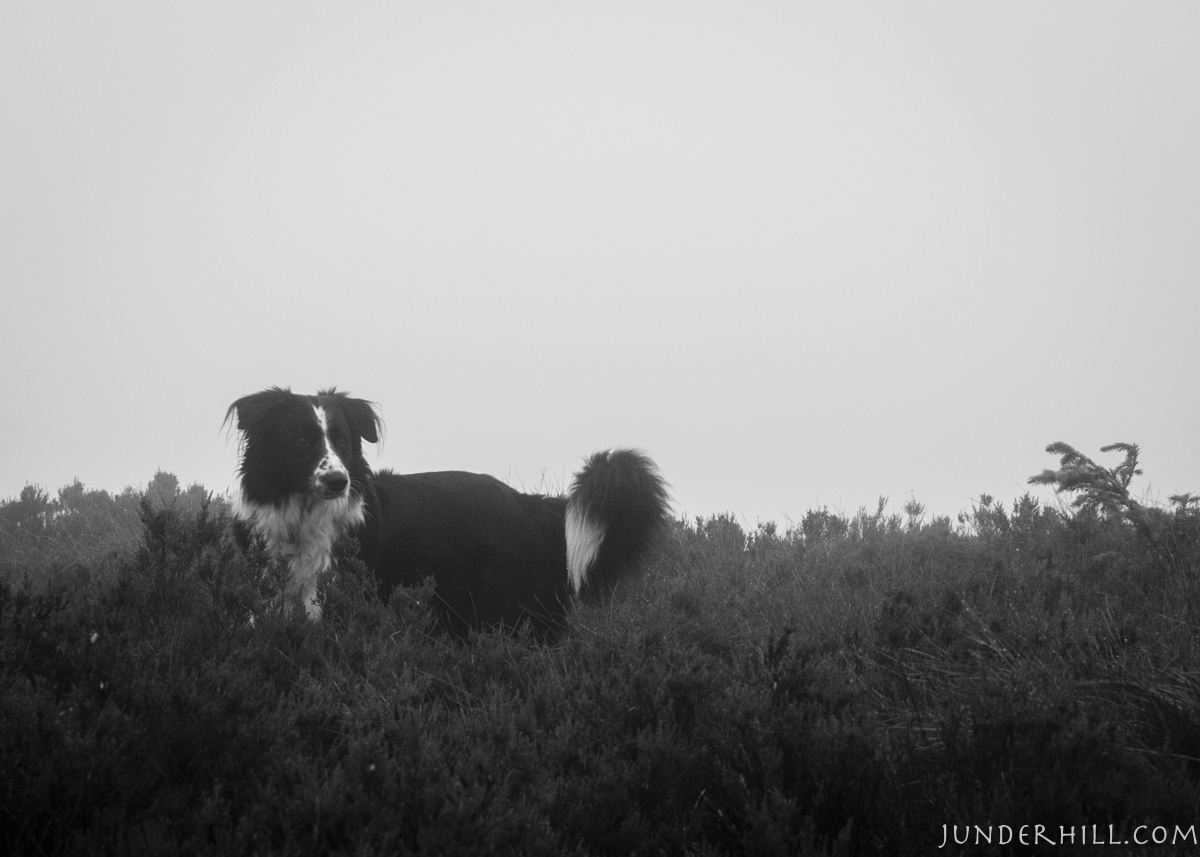 By the morning we woke up in the clouds and the visibility was greatly reduced. Dexter continued his pestering for his ball to be thrown for him, so his lack of sleep obviously didn't affect him as much as it had me. Coffee was definitely welcomed!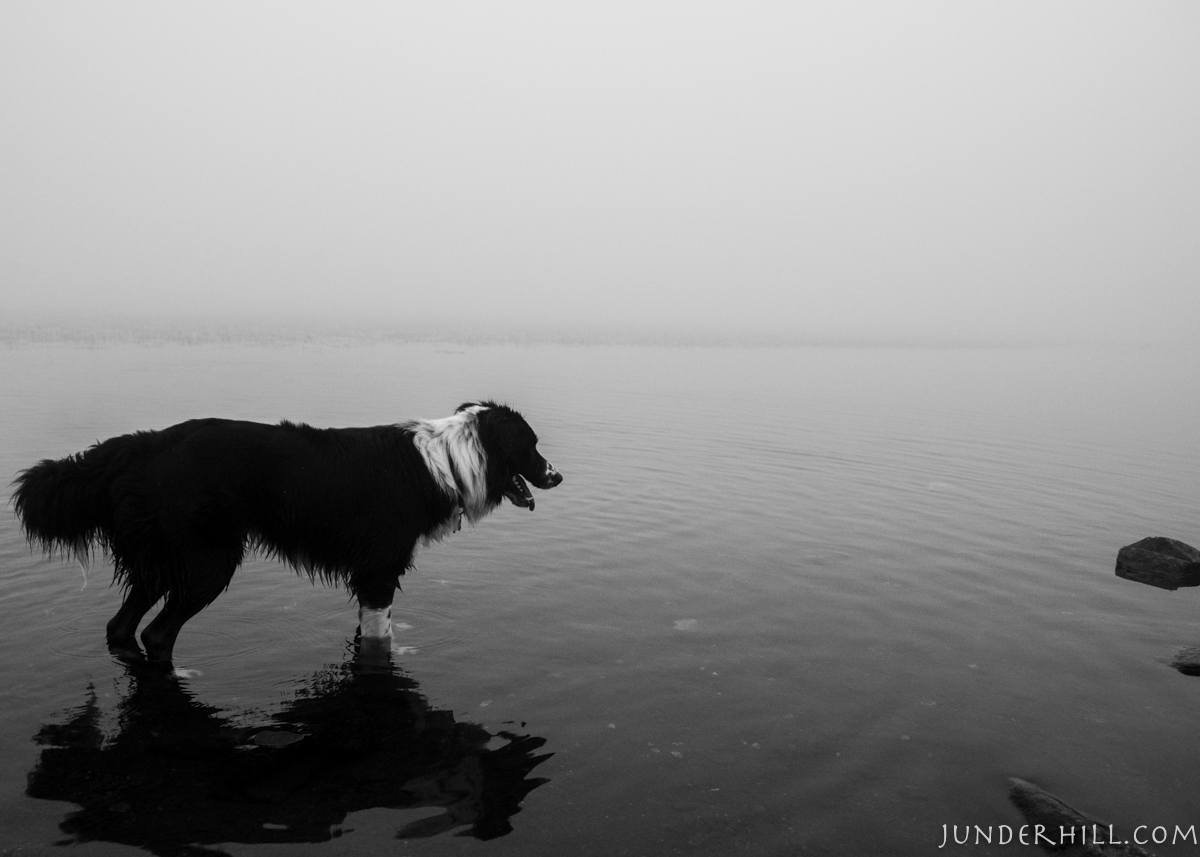 All the times I have camped here I have never seen another person.. This time was different, as we began packing up our tents a few voices could be heard from through the mist, minutes later a group of 20 or so walkers emerged who were on a charity walk over the Berwyn mountains.
The walk back towards Pistyll Rhaeadr and the car seemed quicker than the walk up, we descended below the clouds to a slightly more overcast day than before however it was still pleasantly warm.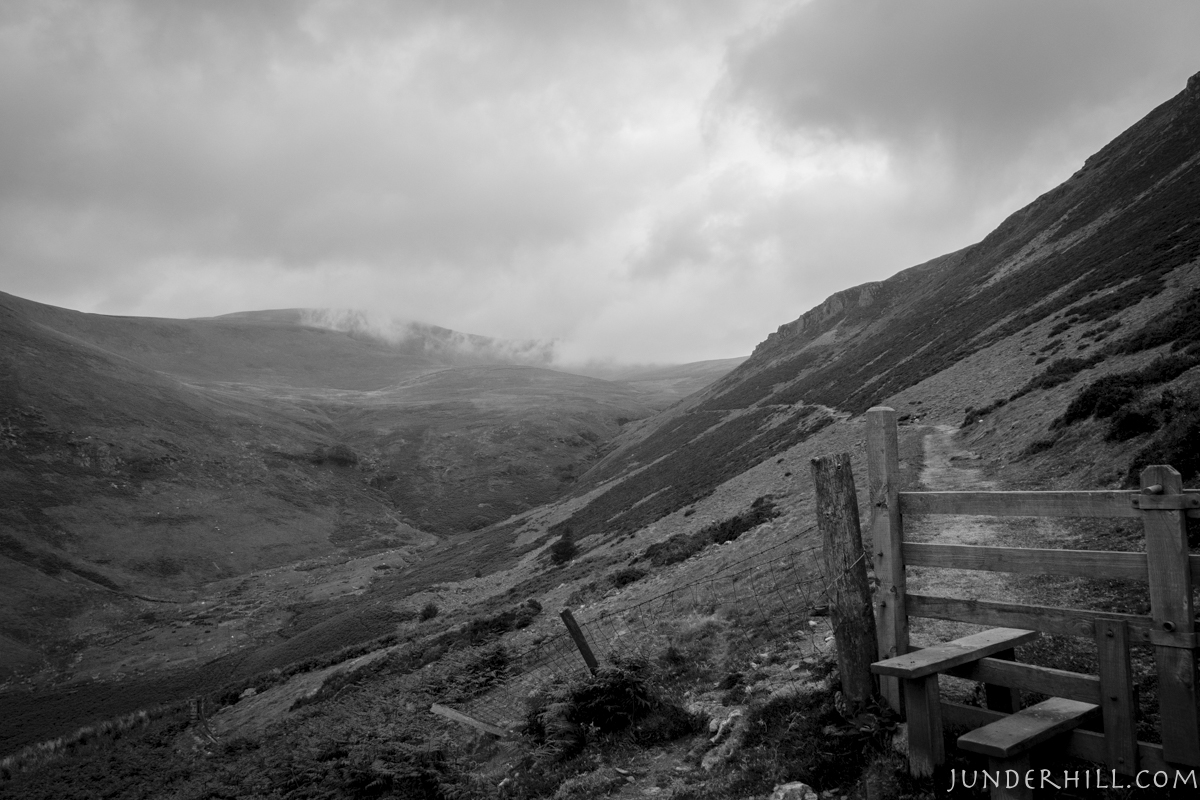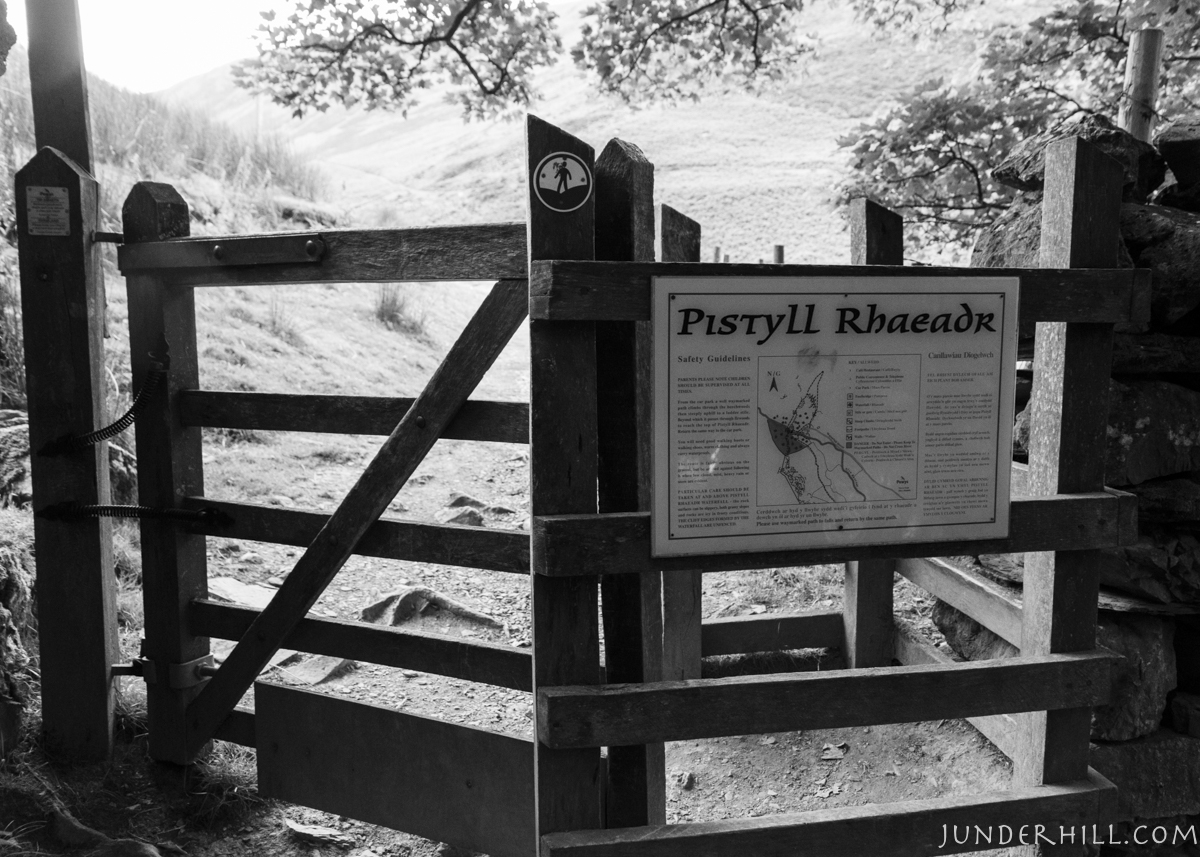 We were back home before 13:00 on Saturday morning. A short but relaxing adventure and proof that you don't need lots of time to escape the norm.